Starting a business is daunting but did you know, 22 million of Americas 28 million small businesses consist of single employee businesses. Finally, an upside to all the antisocial skills earned during the pandemic.
Though the road to a successful start-up may seem long and tedious, this piece will help rid your mind of the most pertinent questions when you ask yourself, "how to start a business in Canada"
The following steps don't necessarily need to be executed sequentially and some can even be executed parallelly to make for the quickest result.
Take time to plan the nitty gritty
Passions drive us but coming up with a profitable way to monetize that passion needs a dedicated mind and a sizable amount of research to understand the environment in which the business will function. Learn to use the free 'secondary market research service' that can help you find information on demographics and competitors.
The Business plan
Once you understand where your idea stands in the market of today, writing a business plan will help you to finally start a business in Canada while lending clarity to the market research that you've conducted. Reach out to Federal Economic Development Services available online that let small business owners access governmental business information and services that guide small businesses in Canada with regard to key business topics, such as starting a business, hiring employees, importing and exporting etc.
Start from scratch or…
If you choose to buy out a failing business, thinking that your fresh perspective can give it a new lease of life, make sure that you understand the benefits and challenges of buying an existing business versus starting one from scratch.
Business ownership and types
Understanding how to structure your business at the get go can go a long way in easing the operation of your business in the long run. Getting to know the key differences between sole-proprietorship, partnership and incorporation while thinking about both, the near future and a little further goes a long way. Once you've narrowed down on how you see your business being structured, delve a little deeper to understand nuances such as tax angles that may be applicable to the type of structure you have opted for.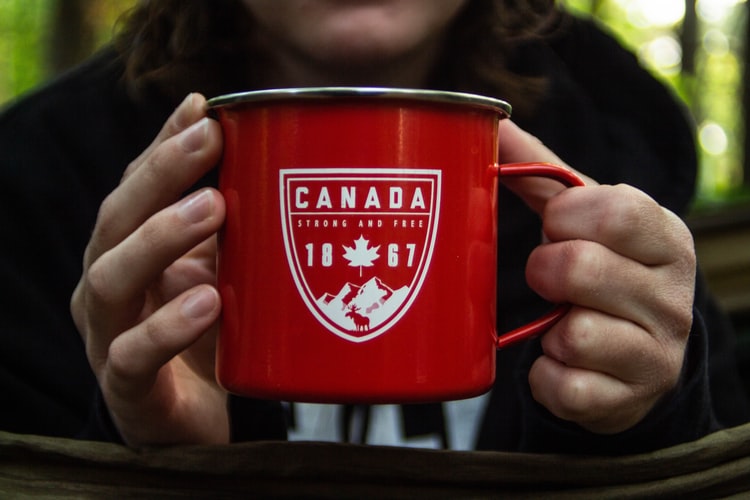 Location location location
The place where you choose to locate the physical part of your business is of utmost importance as it could make or break your business. Choosing to locate a butchery near a PETA office may not be a good idea. Prepare to scale up or down depending on the rate of growth of your business and don't forget to take into account the alterations to the space that may be required for your business to function.
Survival of the fittest
Don't hesitate in asking for help with marketing your products or services to the right clientele. As business owners learning to market is an often-underrated part of the business and aside from the basics, has a considerable learning curve involved. It frequently requires an in-depth understanding of marketing that matches a business owners understanding of his core competencies. For an in depth look into marketing a new business read the 7 step expressway on 'How to Promote Business'
Data driven decisions
Statistics Canada, an online platform that can help you to understand the demographics of your target market is a golden tool that helps you make calculated decisions with regard to the broader business strategy or even small decisions like starting off or reacting to market changes.
Marketing
Getting the internet to work for you is the key in a post-pandemic market and putting a digital marketing plan in place makes for a wise business move. Since you would like to focus on your business first, hiring a digital marketing agency like iNKRAFT media to put a tailor-made digital marketing plan in place is always a good idea. for an in depth.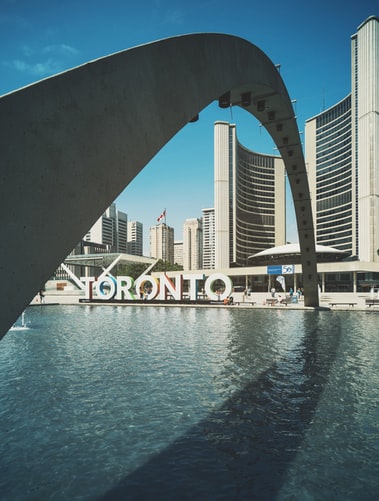 Presence
Getting a website in place makes for an elevated market presence and communicates a sense of professionalism, no matter how small your enterprise. iNKRAFT media handles requests from informational websites to ecommerce websites that can help you sell your goods or services with a virtual store.
Building your web
Networking with your competitors makes for a fantastic internal gauge of your market and often gives business owners an inside look into what problem-solving mechanisms to put in place in their own enterprises. Fellow business owners are mostly receptive to networking and often share key insights like growth strategies and employee hiring.
What is in a name?
Making sure that the name you use for the world to address your business is a key part of the way the world may perceive your business. It can convey the quality of your product or service even before you've had the time to make your first pitch for a sale.
Make sure it is easy to pronounce and is unique, in the sense that another business doesn't already have the same name. before christening the business, a little research into other businesses that may have the name of your preference is always a good idea.
Searching the internet and the Canadian corporate names and trademarks database (NUANS) and the Canadian Business Registries.
Searching through provincial databases in case you may wish to expand operations beyond your home province is advisable.
Registering the name you've chosen, with the government is your next step as you may not want a competitor stealing business from you by opening up a business with the same name as you and masquerading to get customers that you've earned.
Sole proprietorship firms generally do not need their names to be registered but in the case of a partnership or a corporation, it is mandatory.
Incorporation entails jurisdictional registration that is integrated into the process. if you choose to incorporate into the federal system, you are expressly allowed to use your name across the country without worrying about each province separately.
if you need to modify your name is any way, shape or form for use in your business you will need to register it. For example, Sherman Carvalho, the digital marketer will not need to register his business but if he chooses to go under the banner of Sherman Carvalho Marketing, it will surely need to be registered.
Registering a trademark will better protect your brand so its always a good idea to even if your business name is registered federally, provincially or territorially.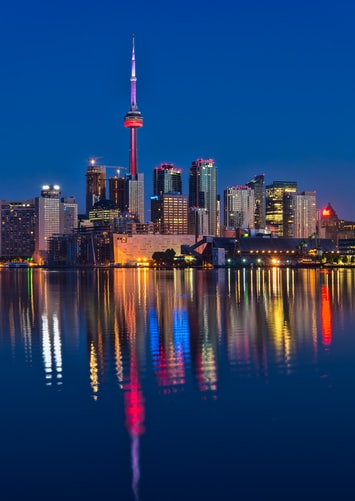 Support from governance
Business support, services, networks and training are available in all regions of Canada. They offer guided steps and assistance along the way, key small business stats, financial statements for comparison and industry specific stats to help guide New Business owners.
BizPaL, a service provided by federal, provincial/territorial, municipal governments and First Nations helps small business owners find the permits and licenses that may be required when starting and/or operating business while filtering permits based on your location, industry, and business activities and saving the ones that apply to your unique situation.
Having access to and understanding regional businesses is key to a successful enterprise. Services and information related to all provinces can be accessed with the help of the government of Canada services website.
How much does it cost to start a business in Canada?
Small businesses need as little as a thousand dollars as start-up capital though on an average between five and ten thousand is usually spent on the capital investment to get things up and running.
Can a non-citizen start a business in Canada?
Yes you can start a business but only if you either form a partnership with a Canadian living in Canada whose address you can then use for as the business address to start the business in Canada or incorporate a business with a few Canadians living in Canada.
Enjoying tax benefits would still require you to have a Canadian address in place. Check provincially to see what the required number of Canadians is, that you would need to have on your board of directors.
Is it easy to start a business in Canada?
What is the most profitable business in Canada?
As per studies conducted within the last 365 days Real Estate tops the list with Transportation and Storage coming in a close second followed by Waste Management & Remediation, Professional Financial Services and Fitness & Recreational Sports Centres.
How to start a business in Canada with no money?
The best way to start is to create something on your own and sell it. Reselling is a good way to make money from something that's unpaid for. Look into affiliate marketing, a platform that hasn't been widely tapped. Selling services that you can offer requires only your physical intervention and an investment of your time while costing nothing. Barter can take you a long way to get you what you want in terms of goods or services. Follow this post on 8 fantastic pathways on how to sell services.
How to get money to start a business in Canada?
Innovation and funding support can be found at the Canadian federal website. They offer funding and advisory support for research and development (R&D), innovation and commercialization projects. Business or technological innovation can either be funded or can be offered for a tax credit to the innovator. Upon application, the government could buy your research or innovation. For the whole list of services visit the innovation and funding support page.